RAI makes it easy to collect and export data about your websites and customers.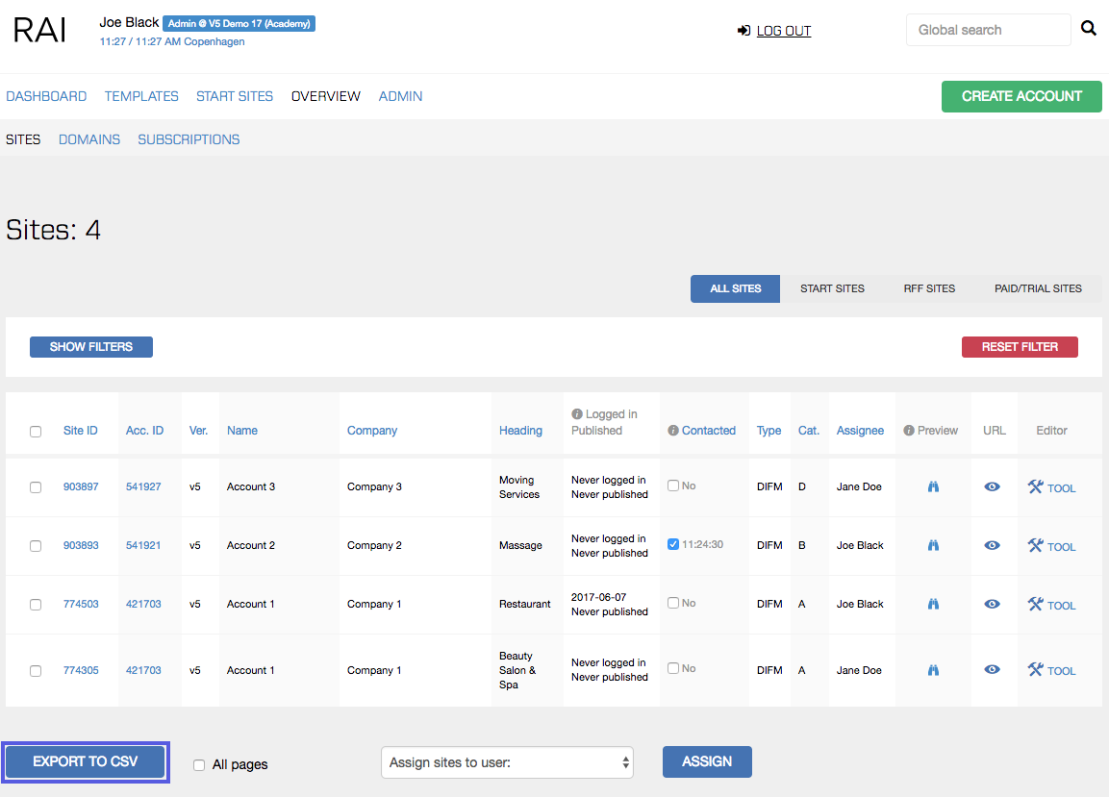 Where do you export data from RAI?
To export your complete list of clients, sites, and accounts, navigate to Overview > Sites where you will find the Export to CSV button at the bottom left.
How do you export data from RAI?
When exporting data from RAI it's possible to either export data about all your websites or specific websites. To export the relevant data from RAI, select the specific site(s) by pressing the checkbox to the left of the site ID. If you want to export data for all sites, select the All pages option on the right side of the button. Once you have selected the sites you wish to export, press the Export to CSV button.
Exported fields
The following fields are exported to the CSV file:
Site ID
Name
Company name
URL
Attached Domains
Contacted
Phone
Status Category
Customer ID
Custom Field**

Account ID
Username
Heading
Primary Domain
Logged in
Email
Type
Assigned To
Version
**Apart from the default fields in RAI, it's possible to add custom fields, which can be created in the Admin section. Read more about custom fields here.