Once you've added the Cookie Consent subscription to a site, you can make a few customizations to the banner from within the Editor.
Navigate to Settings > Cookie notification.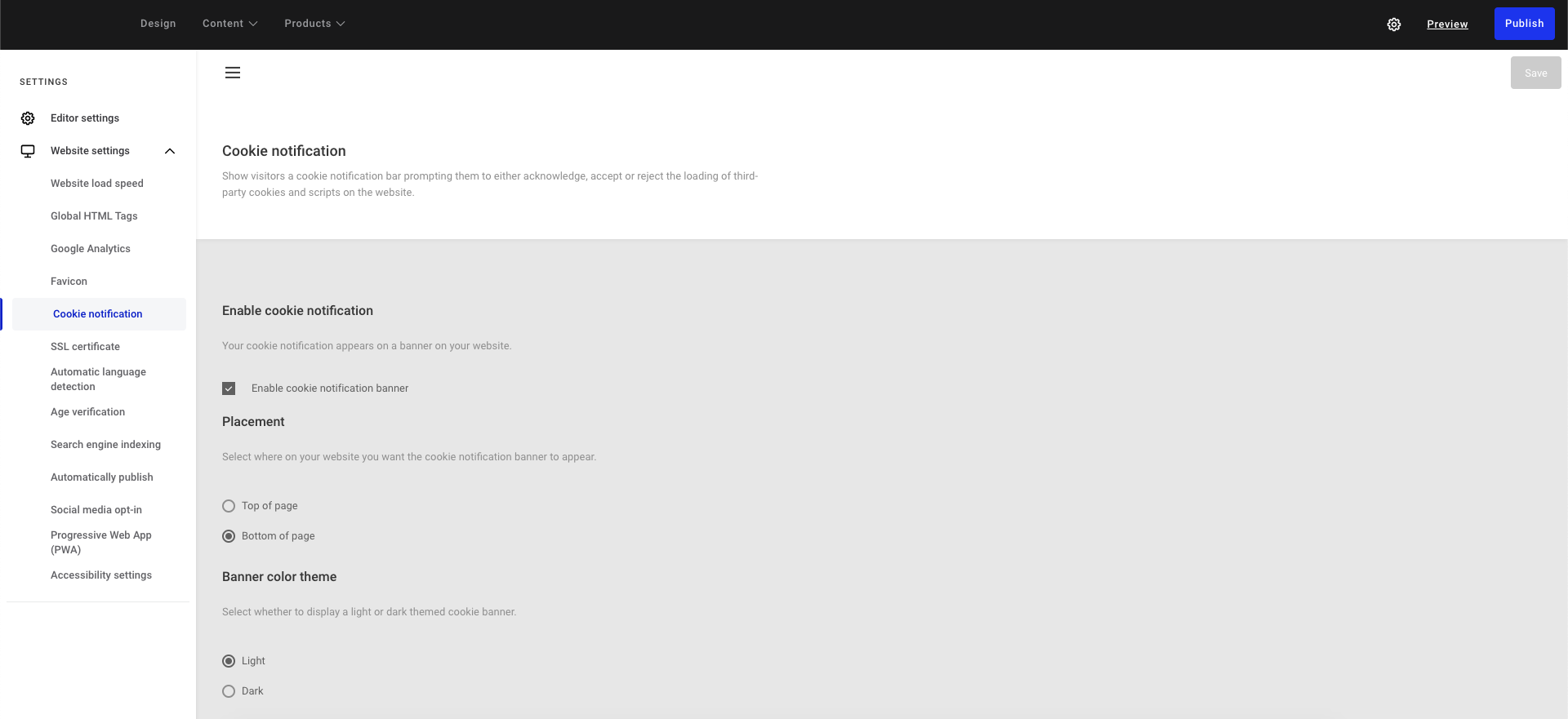 Visibility
Tick the box Enable cookie notification banner to show the cookie banner on the published version of your website.
If you ever decide to hide the banner while a Cookie Consent subscription is still active on the website, your domain remains in our database and continues to be scanned every month for new cookies. It's only if you terminate the subscription that automatic scans stop.
Placement
Select if you want to place the cookie banner at the top or bottom of the page. Placing it at the bottom ensures that the website navigation menu remains visible at all times. However, if you have links to privacy policy pages in the website footer, placing the banner at the top ensures that these are accessible to the visitor even though they haven't made a consent choice yet.
Color theme
Select whether you want the banner to show in a light or dark color theme.
Light

Dark

Customizing texts and colors on banner
It is not possible to customize the texts on the banner or the colors and styling of the green buttons, as this would risk making the product non-compliant. Mono ensures that the texts on the banner and the design of the buttons are always compliant with current data privacy laws.
Supported languages
The language on the cookie banner follows the language of your site. For example, if your site language is German, the cookie banner also shows in German.
Find a list of all supported languages here. The only non-supported languages are Galician and French-Canadian. If a site is set to Galician language, the cookie banner will show in Spanish. If a site is set to French-Canadian language, the cookie banner will show in French