If the Cookie Consent product has been set up on your account, it can be added to any website that has a domain attached.
In RAI, click a site ID from the Overview page and navigate to the Subscriptions tab. Scroll down the list and find Cookie Consent subscriptions. Click the Add Subscription button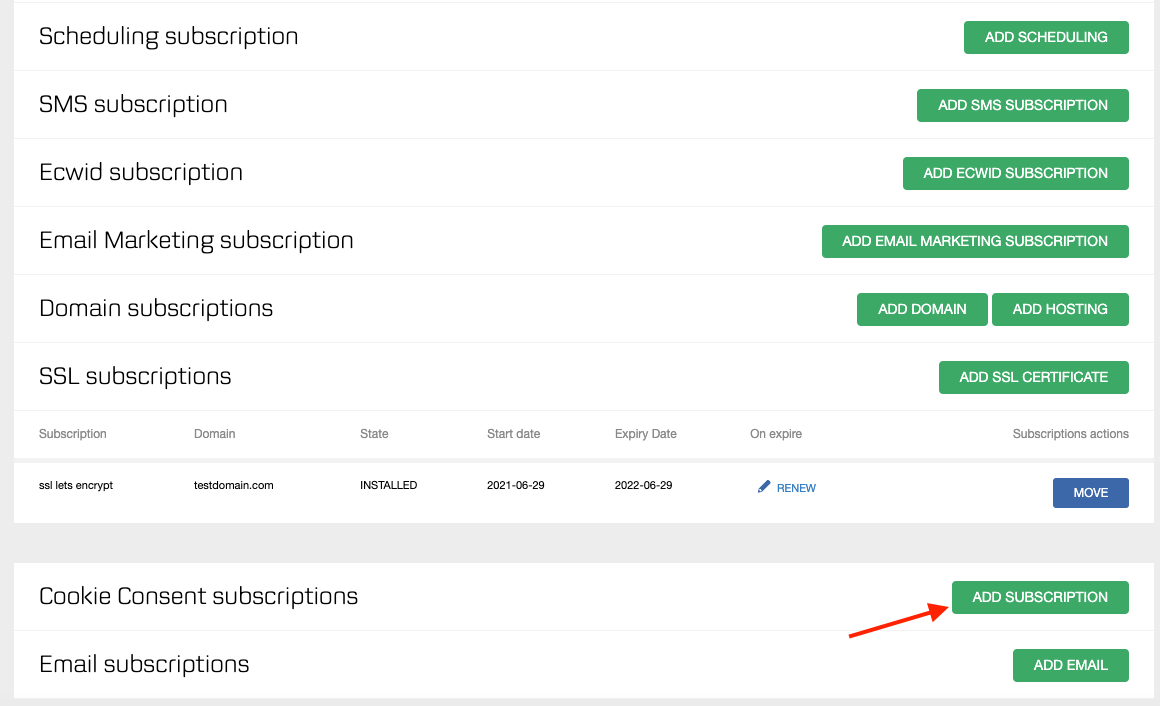 Domain required
In order to be able to add Cookie Consent to a site, a domain must have been attached to the site. It doesn't matter if the domain is provisioned through Mono, transferred in or hosted externally, as long as it has been attached to the site. Cookie Consent is always added to the primary domain of the site and not any secondary domains (as they always point to the primary).
Once the Cookie Consent subscription has been added, you can start customizing the cookie banner in the Editor and add the Cookie declaration module.