You can find a list of all the registered domains on your RAI account under Overview > Domains. Here, you are able to view and manage all your domains in one place.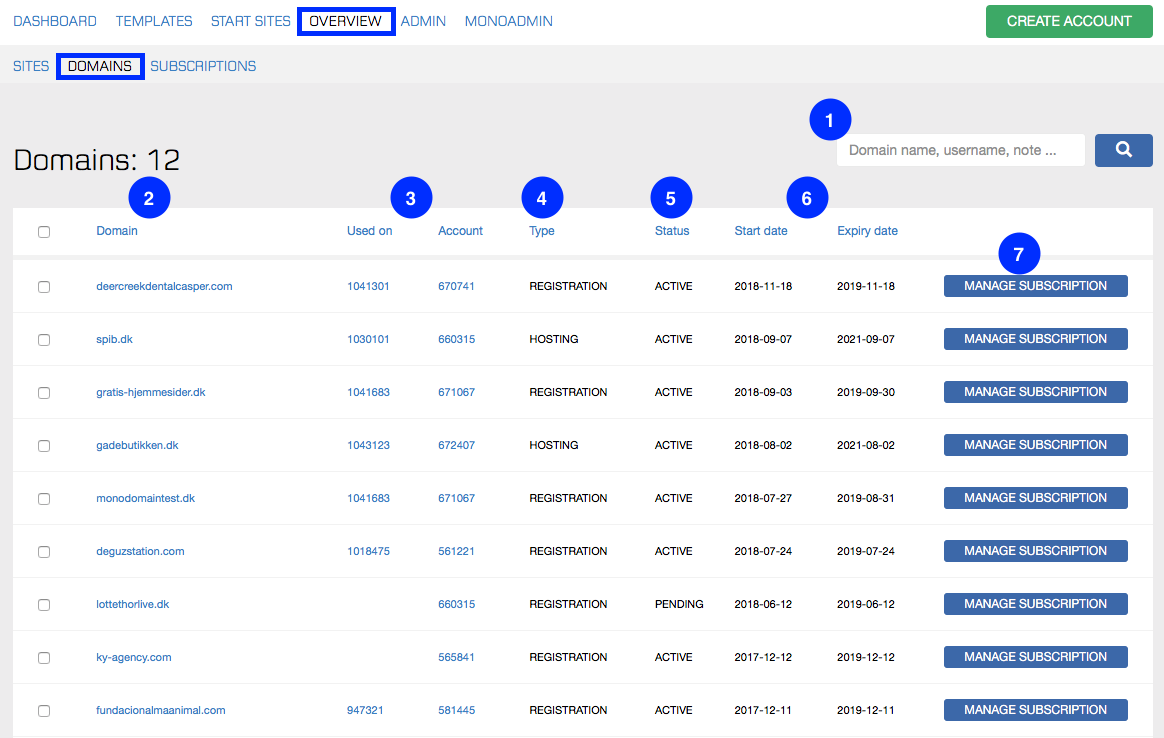 Search: in order to display relevant results, filter the domain list by searching for specific elements such as domain name, username, account ID, etc.
Domain: this field displays the registered domain.
Used on and Account: these two columns show the Site ID and the Account ID where the domain is currently attached. In case the domain is not attached to any site, the Used on field will be blank.
Type: there are three different domain types - hosting, transfer and registration.
Status: there are five possible status - in progress (transfer being processed), pending (registration waiting to be processed), active, failed and expired.
Start date and Expiry date: these two columns display the start date of the domain subscription and the respective expiry date.
Manage subscription: click the Manage Subscription button to access information about the domain. Here you can also change the domain's on-expire behavior, retrieve an AUTH code for outbound transfers, and attach or detach the domain from a site on your account.

Export list of domains
If you want to export a list of domains in your account, tick the box next to the domains you want included in the list, scroll down towards the bottom of the domain overview page, and click the Export to CSV button.


Everything on domains
Click here for complete guides to registering, transferring, pointing, managing domains and much more.