In April, 2021 we're redesigning all the side menus on full-width pages to make it easier for you and your users to work in the Editor.
A full-width page is the type of page you see when you're not working in the Design tab of the Editor. Here's the full list of full-width pages in the Editor containing side menus:
Global Data
Customers
Settings
Account center
E-commerce
Scheduling
Marketing
Blog
Engagements
Integrations
Smoother user experience
In the current full-width page side menus, all menu items are expanded by default when the user enters. This can be a bit overwhelming, especially for first-time users who will need to spend time getting an overview of their options.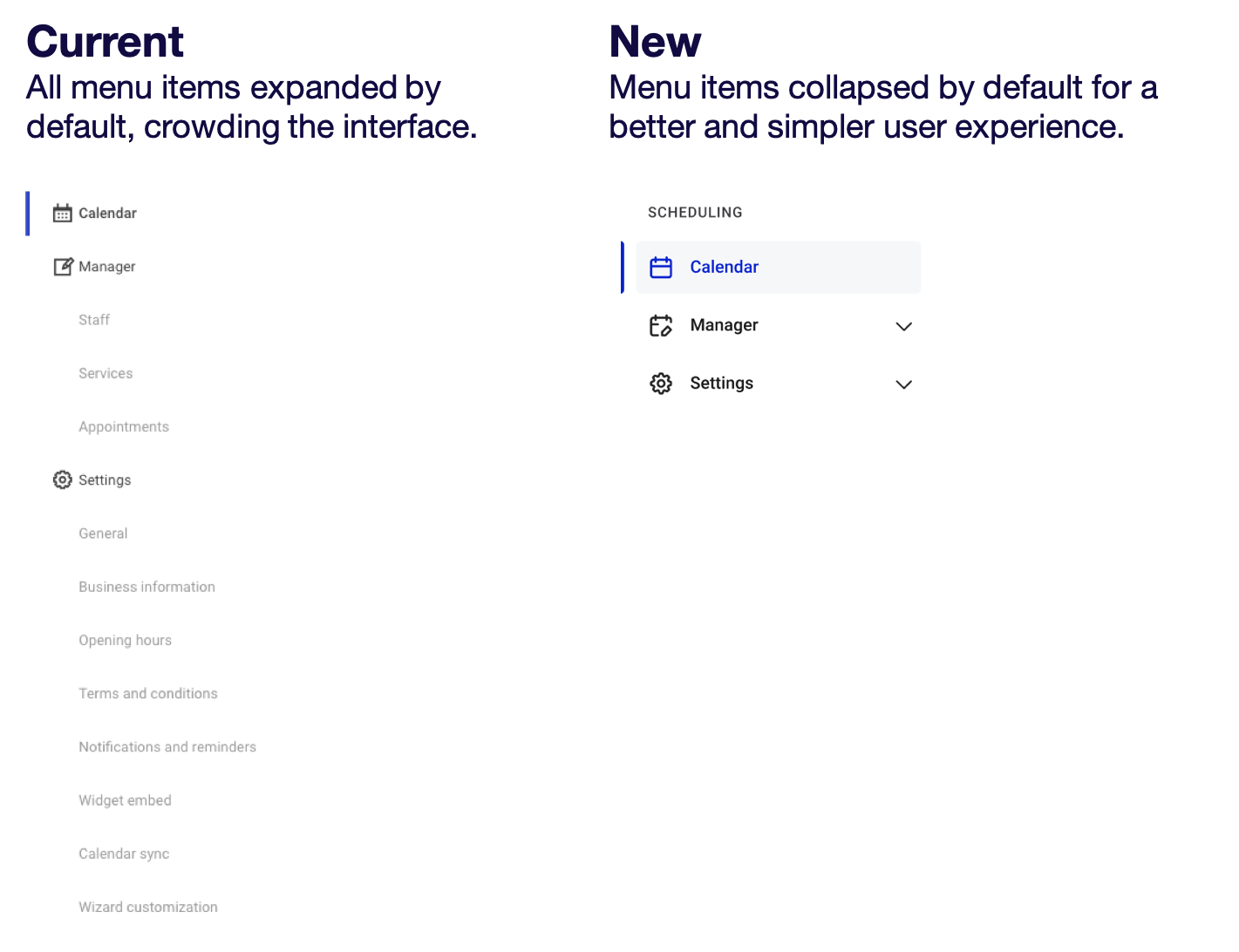 Improved and consistent use of icons
In the current side menus, icons are not always used consistently and it may not be immediately clear to the user what they mean in the context.
With the new side menus, icons are much easier for the user to make sense of.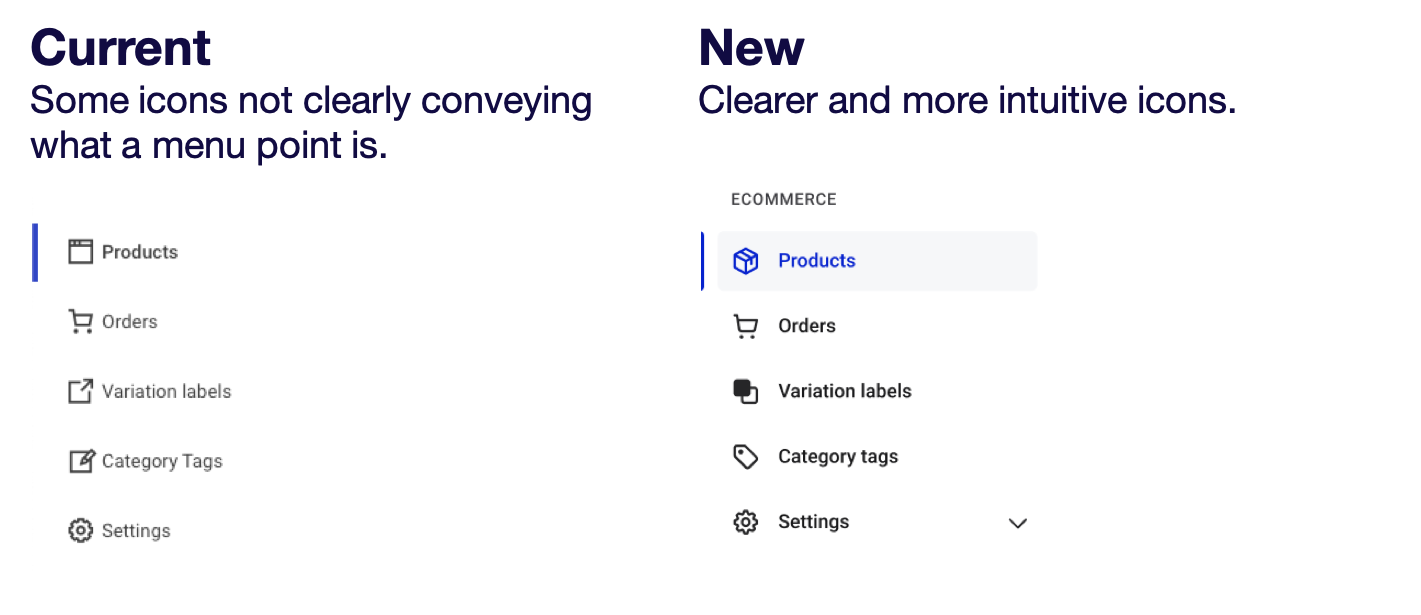 Improved active and hover states
In the new full-with page side menus, we're making the active state much more visible for the user so they immediately know where they are working. We're also introducing a hover state.