Once you've created your products and set up their traits, you can finally display them in your shop. In order to do that, E-commerce+ lets you feature your products with the help of the Catalog+ module.
How to add
You can add a Catalog+ module by clicking on the Add module option, and selecting Catalog+ under the category E-commerce+ in the Add module overlay.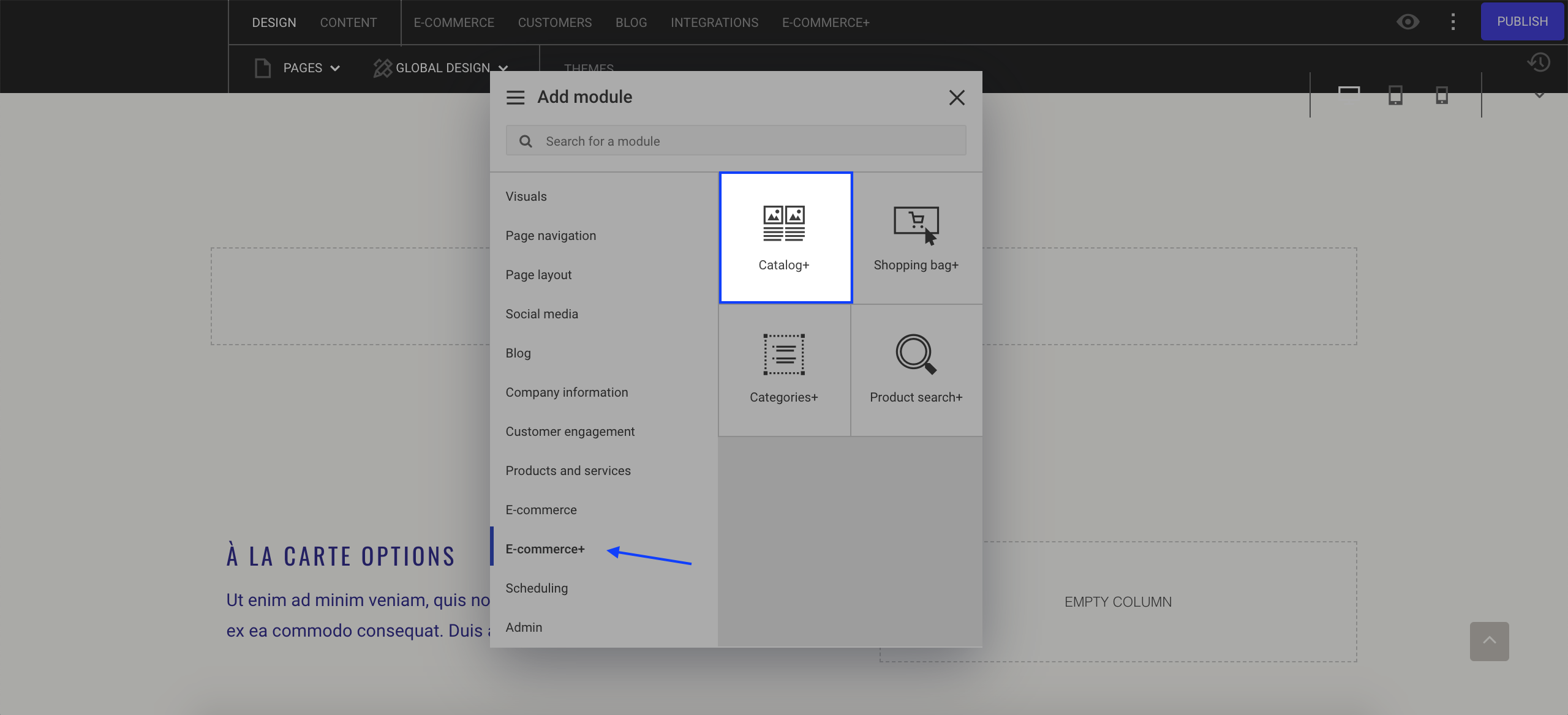 Design
The Editor will automatically generate a catalog of all your products using default design settings. The Design section is where you can change the background, border and spacing of your Catalog+ module.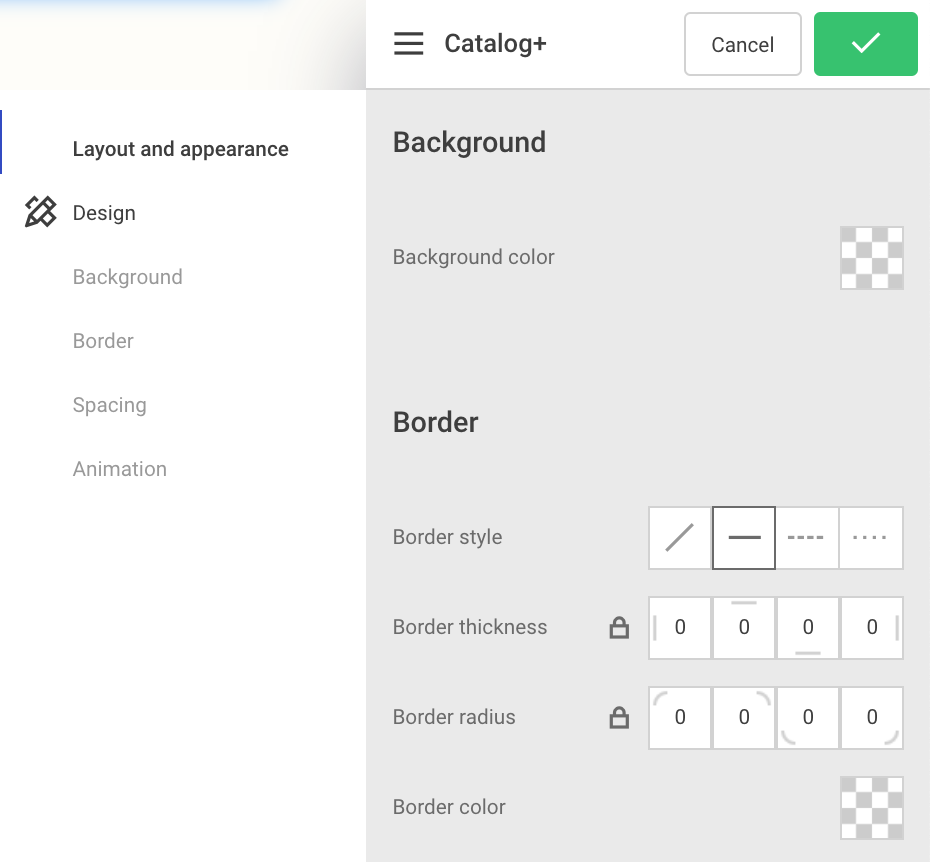 However, if you wish to modify the layout and appearance of your product catalog, go to E-commerce+ > Configuration > Design. In this section, you can design and modify your image aspect ratio, product card details and layout, category name position, product page layout, and image gallery thumbnails.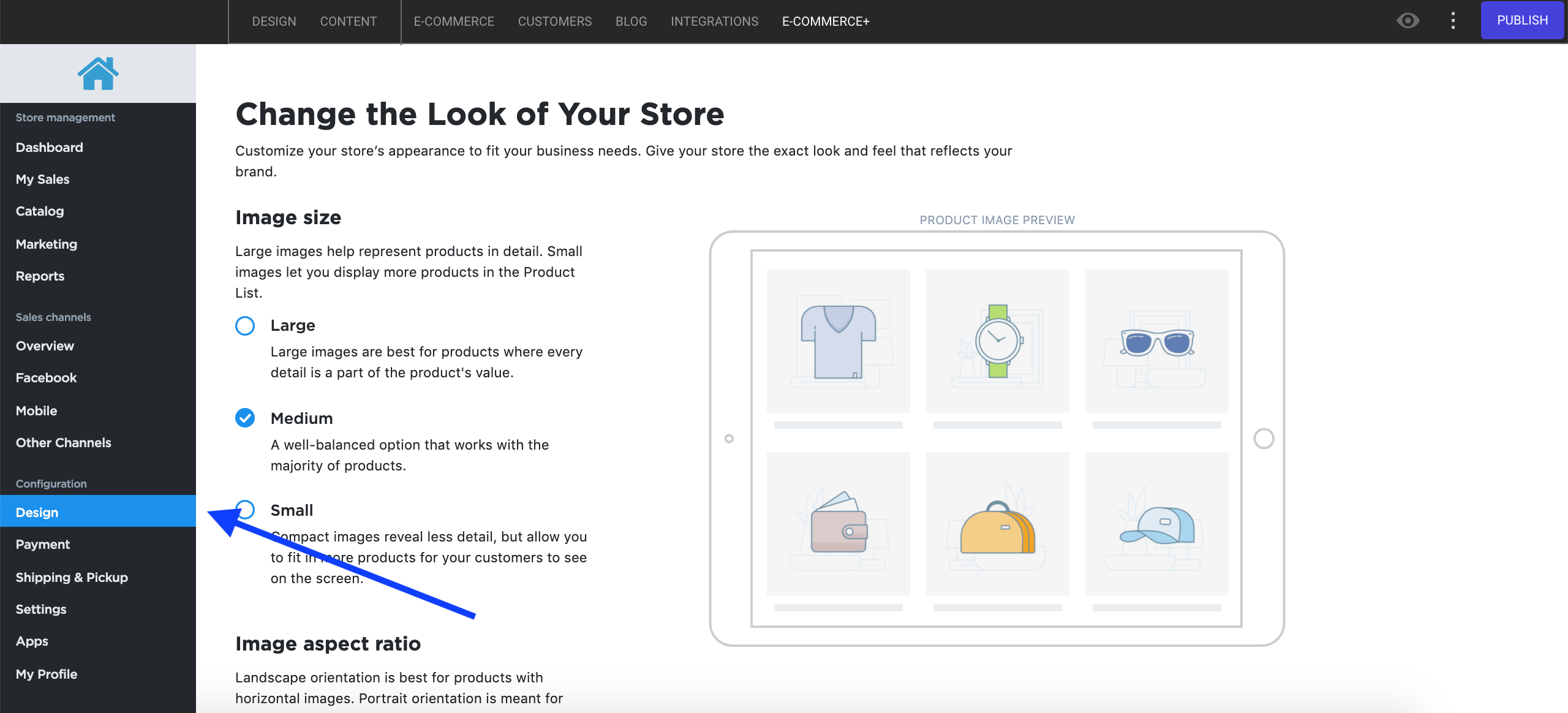 After you've set up and designed your product catalog, your customers will be able to comfortably scroll through your product selection, favorite their preferences, place them in a shopping cart, and track their orders.