In this section you can define your own customized status categories. You can assign status categories to websites you are working on, helping you organize your fulfilment workflow into various stages.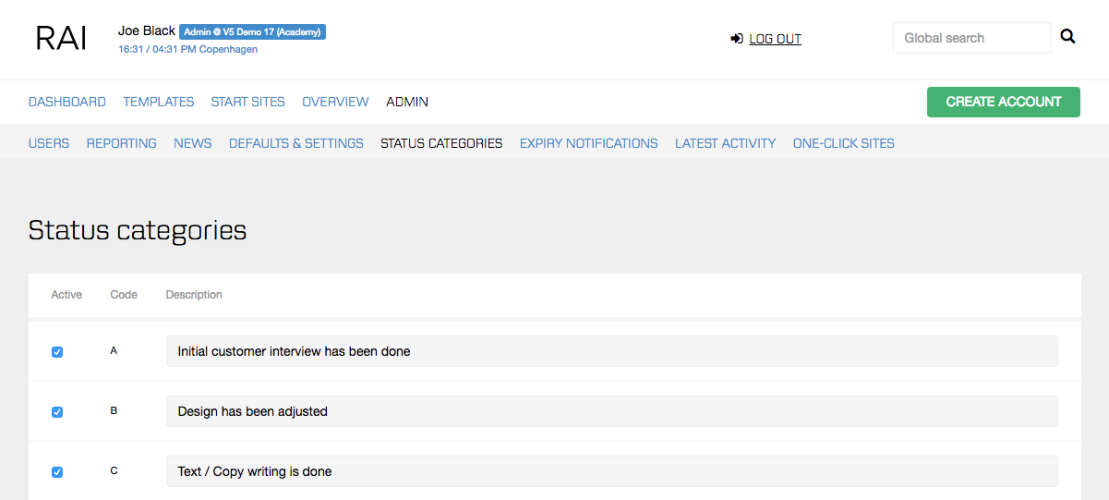 How to define status categories
Use the status codes A to J to tag customer sites with a specific fulfillment status. To add and activate a status code, check the box to the left of the code and define what it means in your workflow.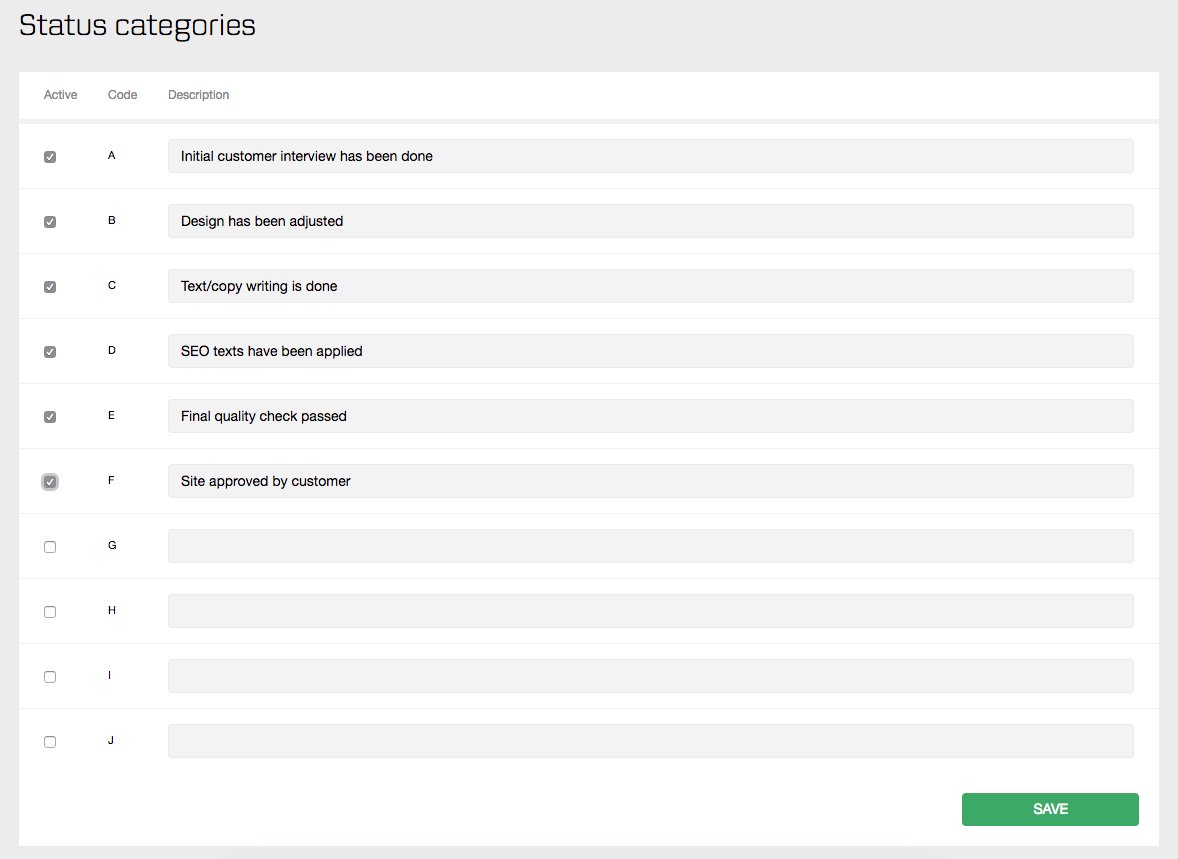 How to filter sites by category
The status codes are displayed in the Category column on the list of sites in the Overview menu. It's possible to filter the site list by category, displaying only the corresponding sites to the category selected.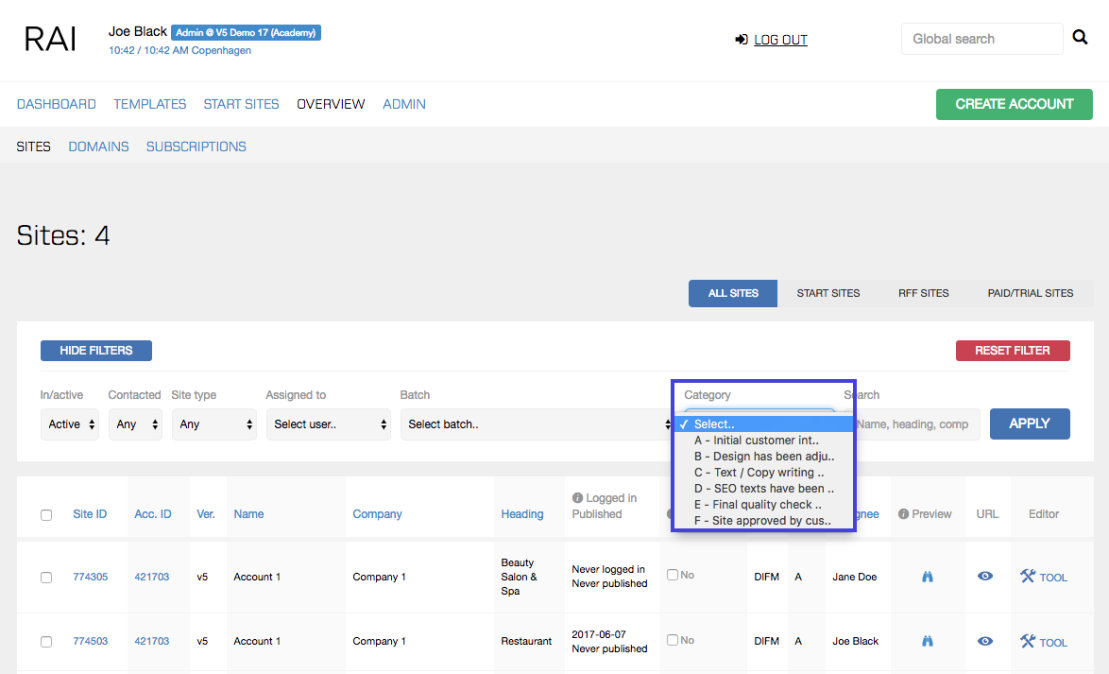 Change status code on a website
You apply and change status code on the Account page -> Customer Info for the specific site. Get more information about the Account Page here.