After you've added some content to your website, you may at one point want to arrange it differently, move it around, delete some of it, etc.
The structural building blocks for content in the Mono Editor is called rows, columns and modules. To better understand how they work, read our article on rows, columns and modules here.
Drag content to other positions
If you want to move content to other places on your page, you can drag it using the dotted symbol when hovering over the content.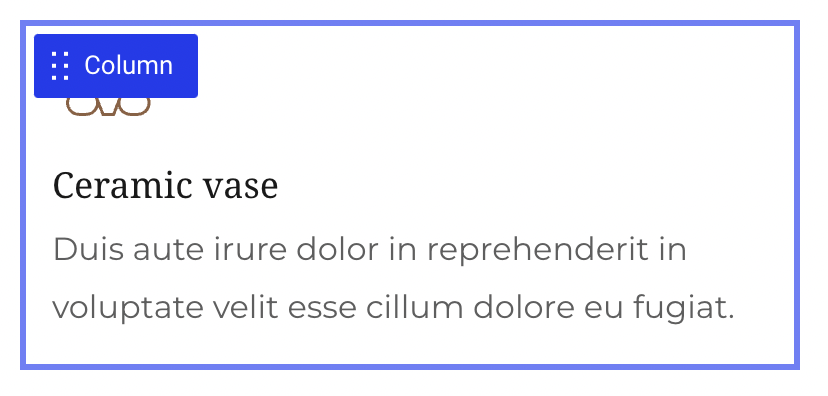 Example: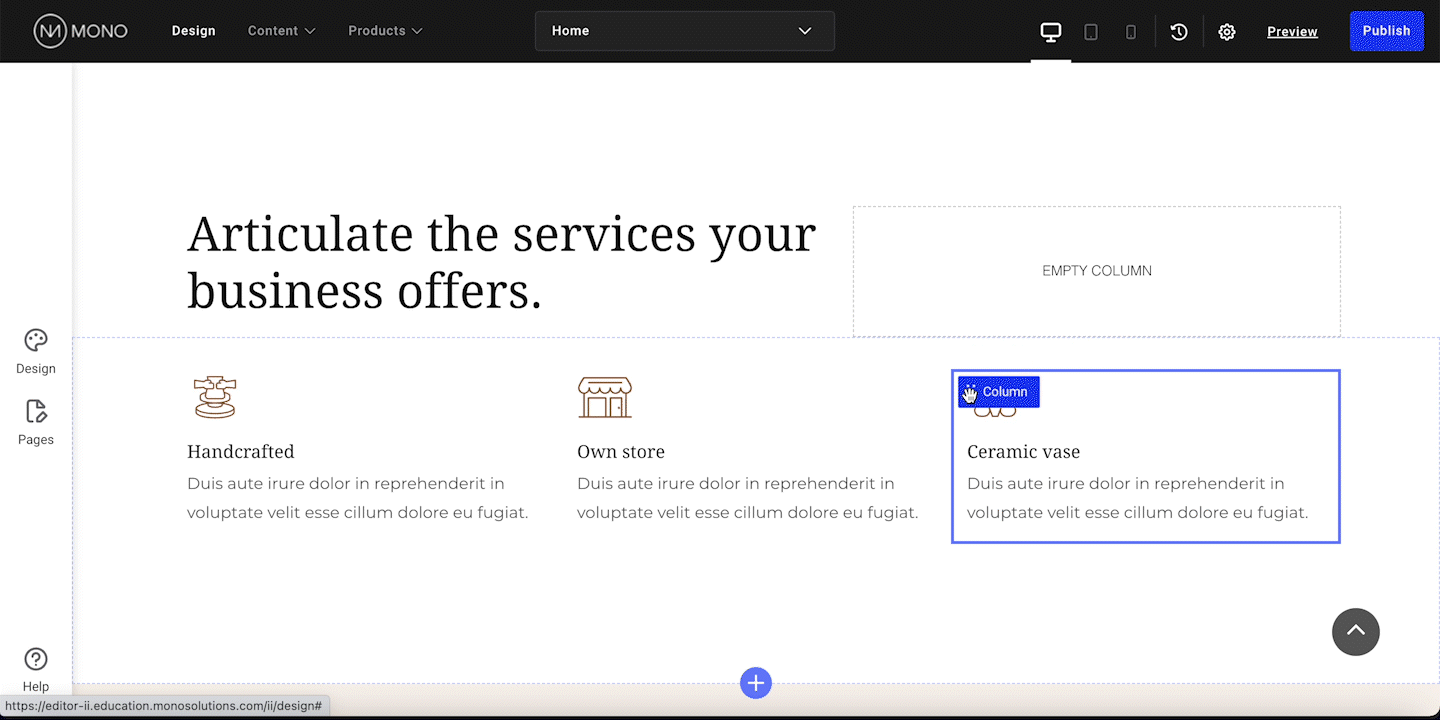 How to adjust the width of your content
Use the Equalize columns option on your row settings to balance the width of all your columns within a row. This means that each row on your page is the exact same size.
You can adjust the width of any column by hovering on it and dragging on the blue bar that appears.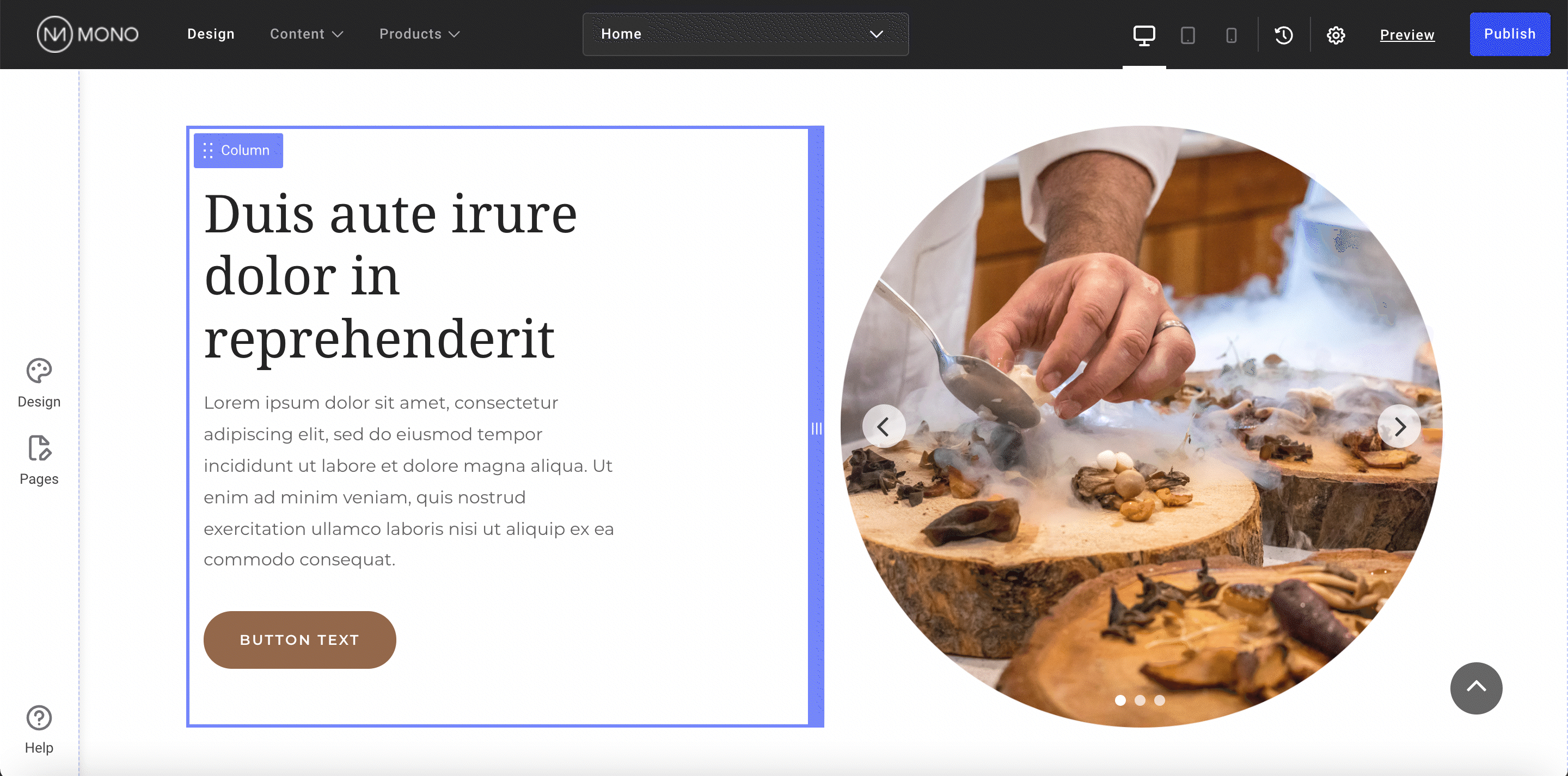 How to use empty space to align content
You can add empty columns on both sides of a column with content to make sure that it's centered within the row with an equal amount of space on either side. An empty column can also simply be added to create space between two content elements on your website.