Use the Social media links module to include links to your different social media platforms on your website. You can add a Social media links module by selecting Social media links under the category Social media in the Add module overlay.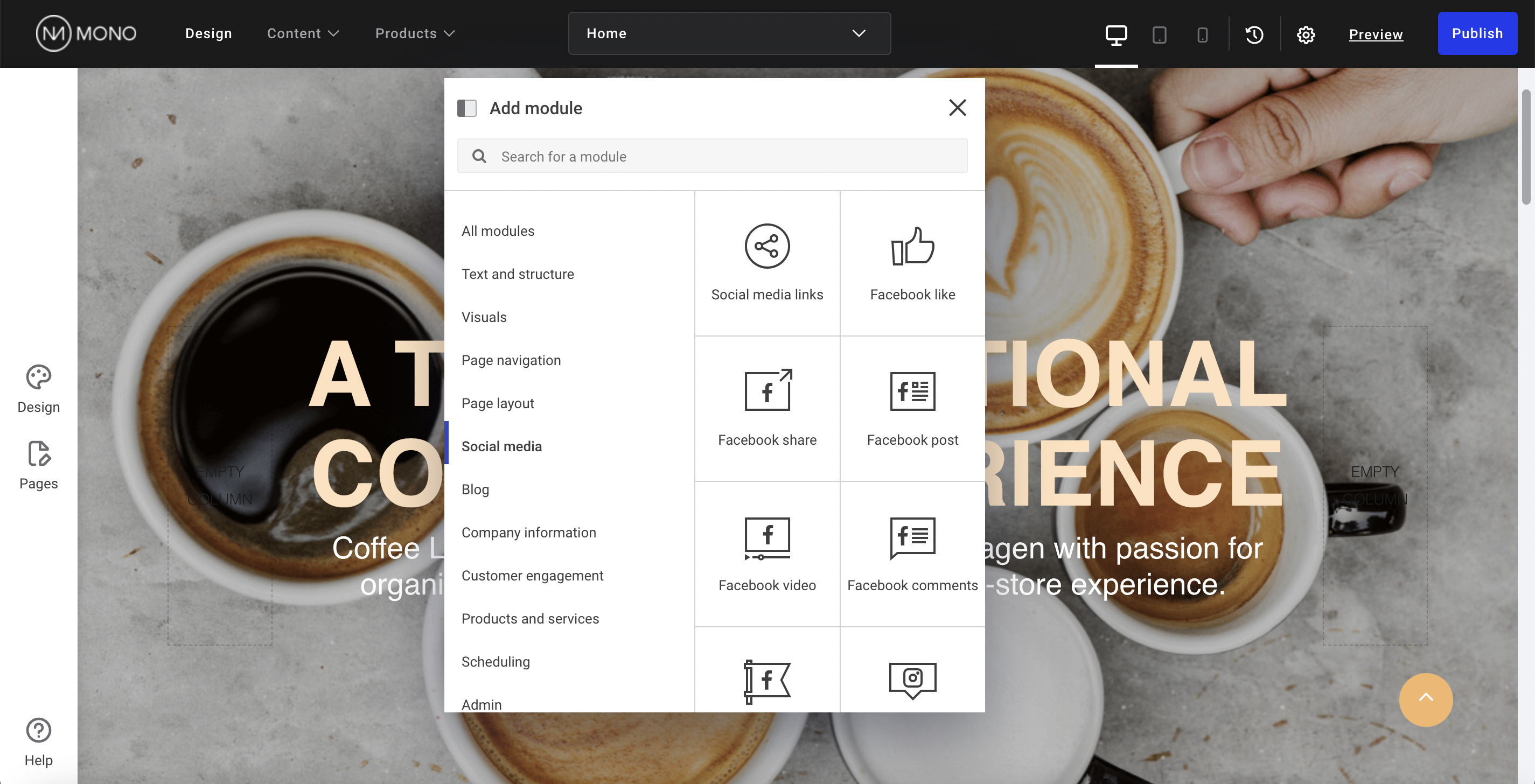 To edit your Social Media Links module after it has been added, double click in the module or click on the Edit icon. You can then expand and edit options under Content or Design in the module overlay.


Content
There are two ways of adding links to your Social media links module:
Using Global Data: toggle Use Global Data source to display the social links you have previously created in Global Data.
Adding links manually: click Add link and select the social media type by clicking on the corresponding icon. When you click on an icon, the name of your link will automatically change. Paste the URL of your social media page (e.g. https://www.facebook.com/companyname/) into the URL field. You can also add a title tag which will appear when visitors hover on the social media icon and contributes to improved search engine visibility.
Design
The Design section is where you style the icon, background, border, and spacing on your Social media link module. For more specific styling options, click More local design options. For more information on styling, please refer to our dedicated styling guide.