The Search module enables visitors to search for specific content on your website. The search can be done across your whole website or limited to showing hits on pages, shop products or blog post titles. You can add a Search module by selecting Search under the category Page navigation in the Add module overlay.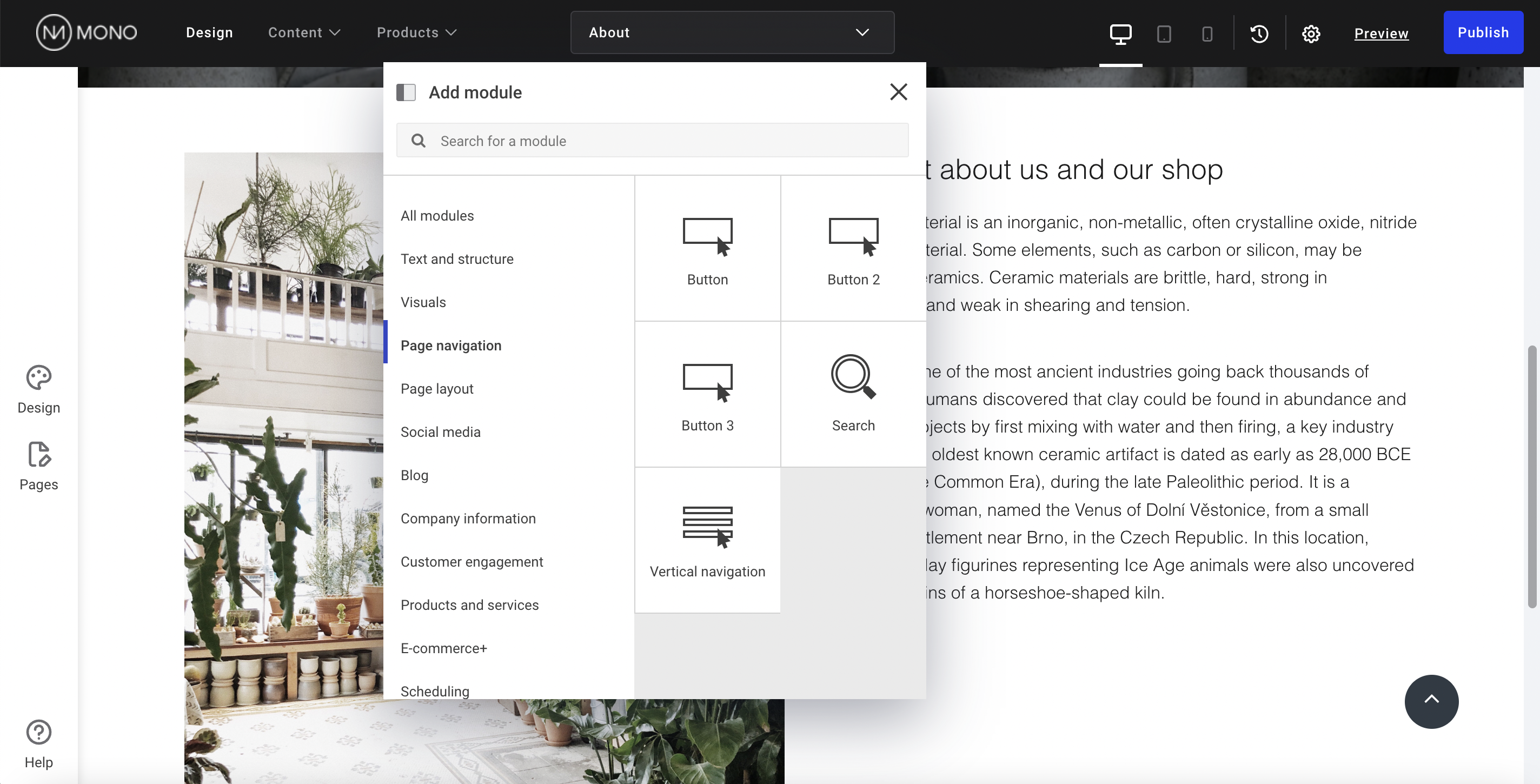 To edit your Search module after it has been added, double click in the module or click on the Edit icon. You can then expand and edit options under Design or Settings in the module overlay.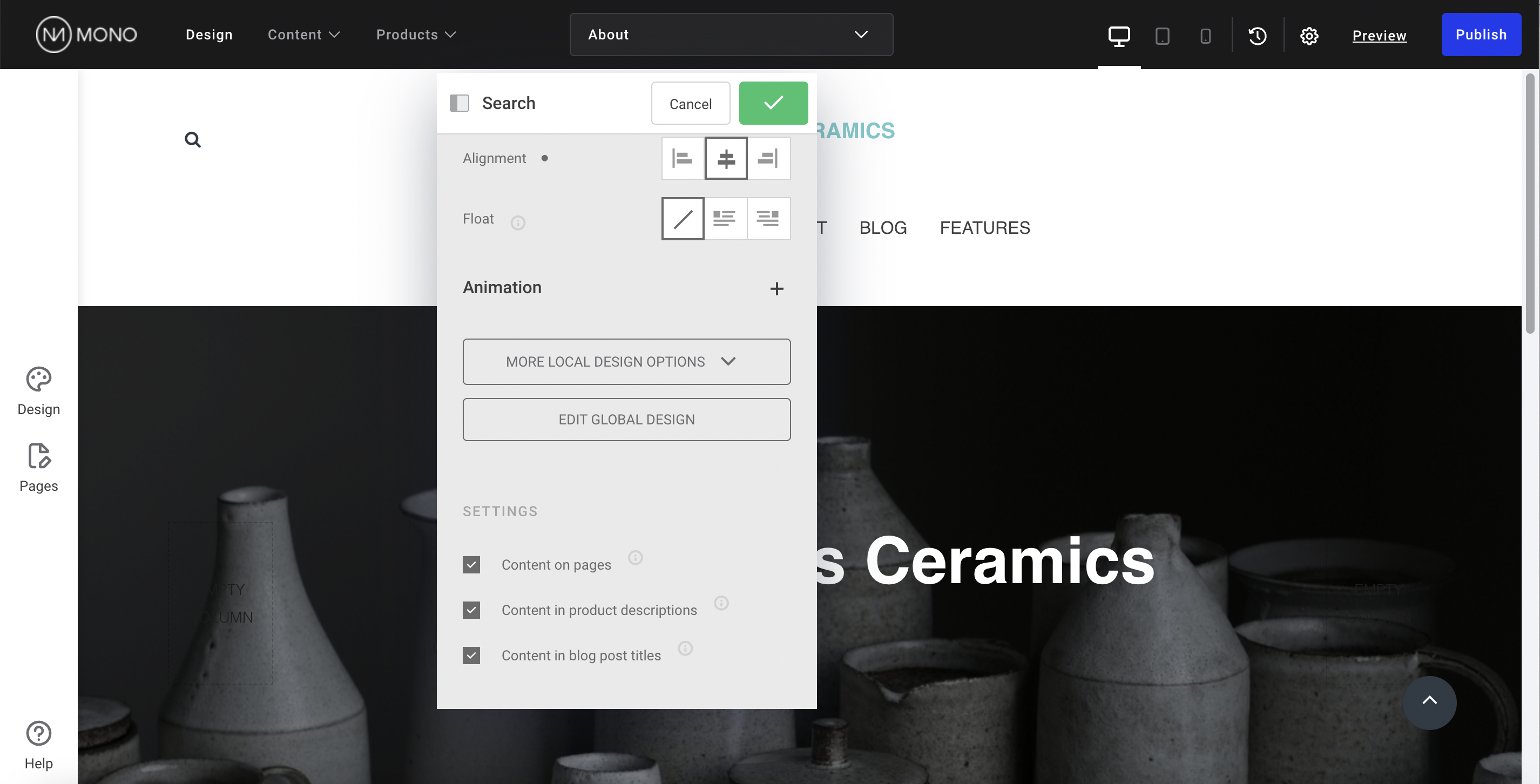 Search module behavior in preview mode
A website is only fully searchable once it has been published. The Search module is therefore not functional on the preview version of your website. Publish your website before trying out your Search module.
Design
The Design section is where you change the background, border and spacing of your Search module. Click More local design options for additional styling options. For more information on styling, read our dedicated guide here.
Settings
Define which content categories you want to be included in search results when your visitors search your website. The settings will by default include all content categories - change it by selecting or deselecting the following categories:
Content on pages
Content in product descriptions
Content in blog post titles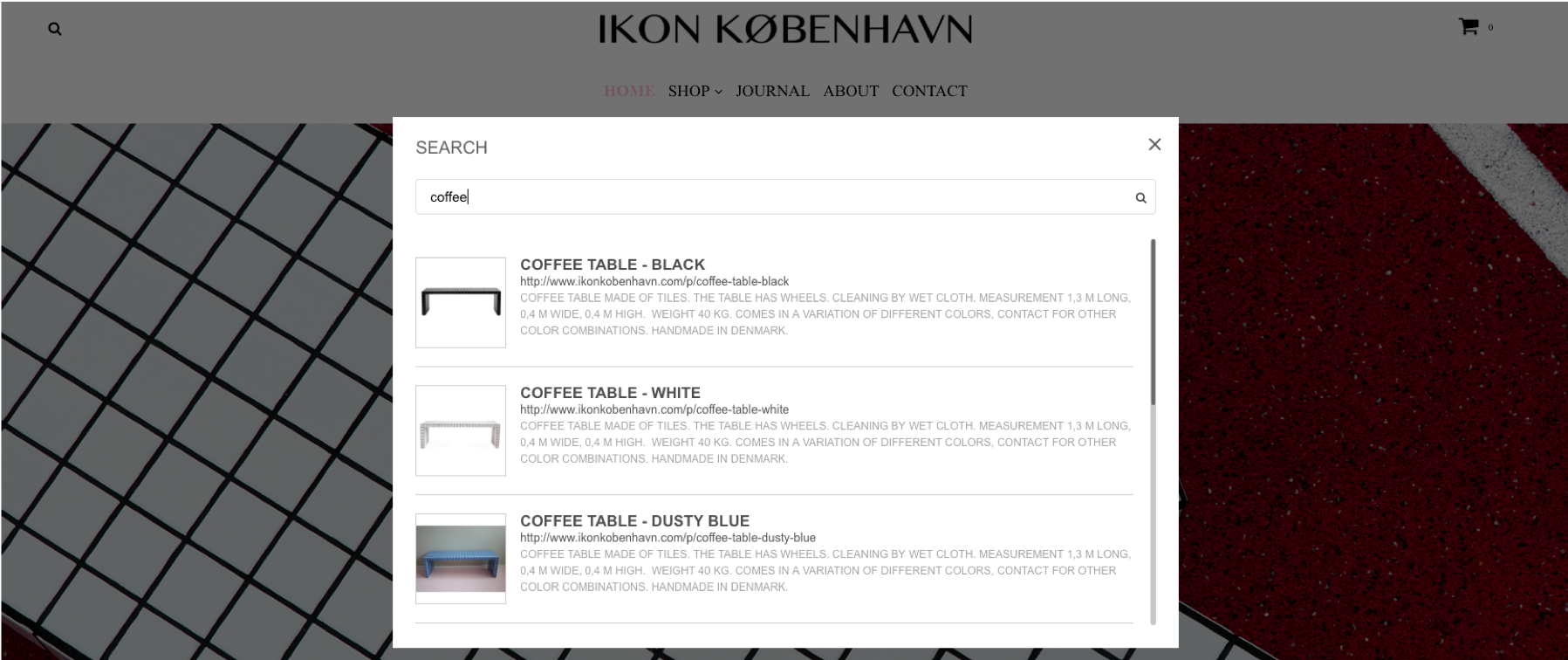 Searched content
Search results will include content from the following modules and features:
Text modules
Src and alt attributes of Image modules
Map
Gallery
Image list
Link and download
HTML
Offers
Review
List
Pricelist
Accordion
Content of E-commerce products (content in product descriptions)
Blog posts (titles only)