A sitemap is an XML file which lists the pages of your website to tell Google and other search engines about the organization of your website content. Search engine web crawlers like Googlebot read this file to more intelligently crawl your website.
Sitemap submission is an important aspect of SEO-optmizing your website as it makes it easier for search engines to find and read it.
You find sitemap submission under Integrations in the Editor's top navigation bar.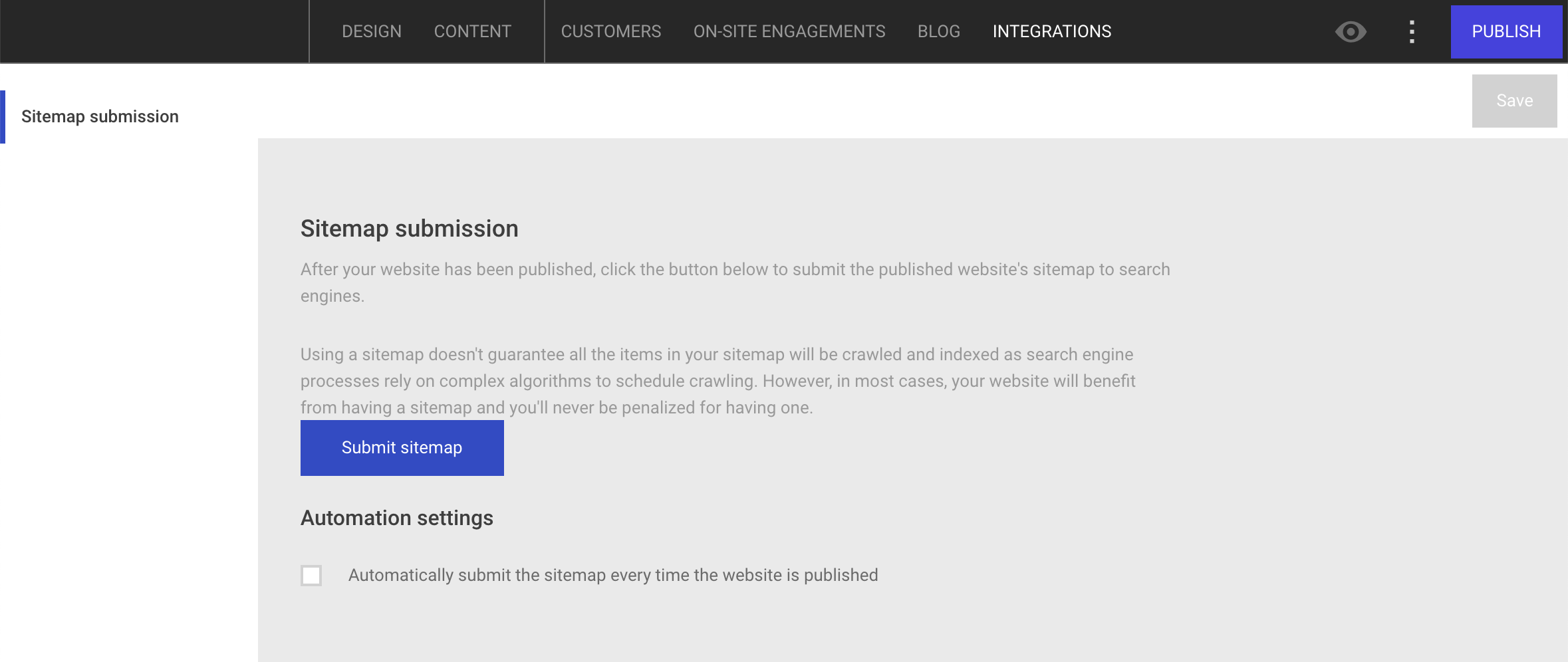 Manual or automatic sitemap submission?
You have two options for submitting your website's sitemap:
Manual sitemap submission: to manually submit your sitemap, click the button Submit sitemap and the sitemap will be submitted once your website is published.
Automatic sitemap submission: tick the box Automatically submit the sitemap every time the website is published if you want the sitemap to be submitted every time you click the Publish button.
Indexed pages
Please note that any pages with the setting Don't index this page enabled in Page settings won't be included in the sitemap submission for both submission types. From the Page settings menu you can also add sitemap-relevant information about each page's priority and change frequency.