Use the Instagram embed module to display an existing Instagram post to your website visitors. You can add an Instagram embed module by selecting Instagram embed under the category Social media in the Add module overlay.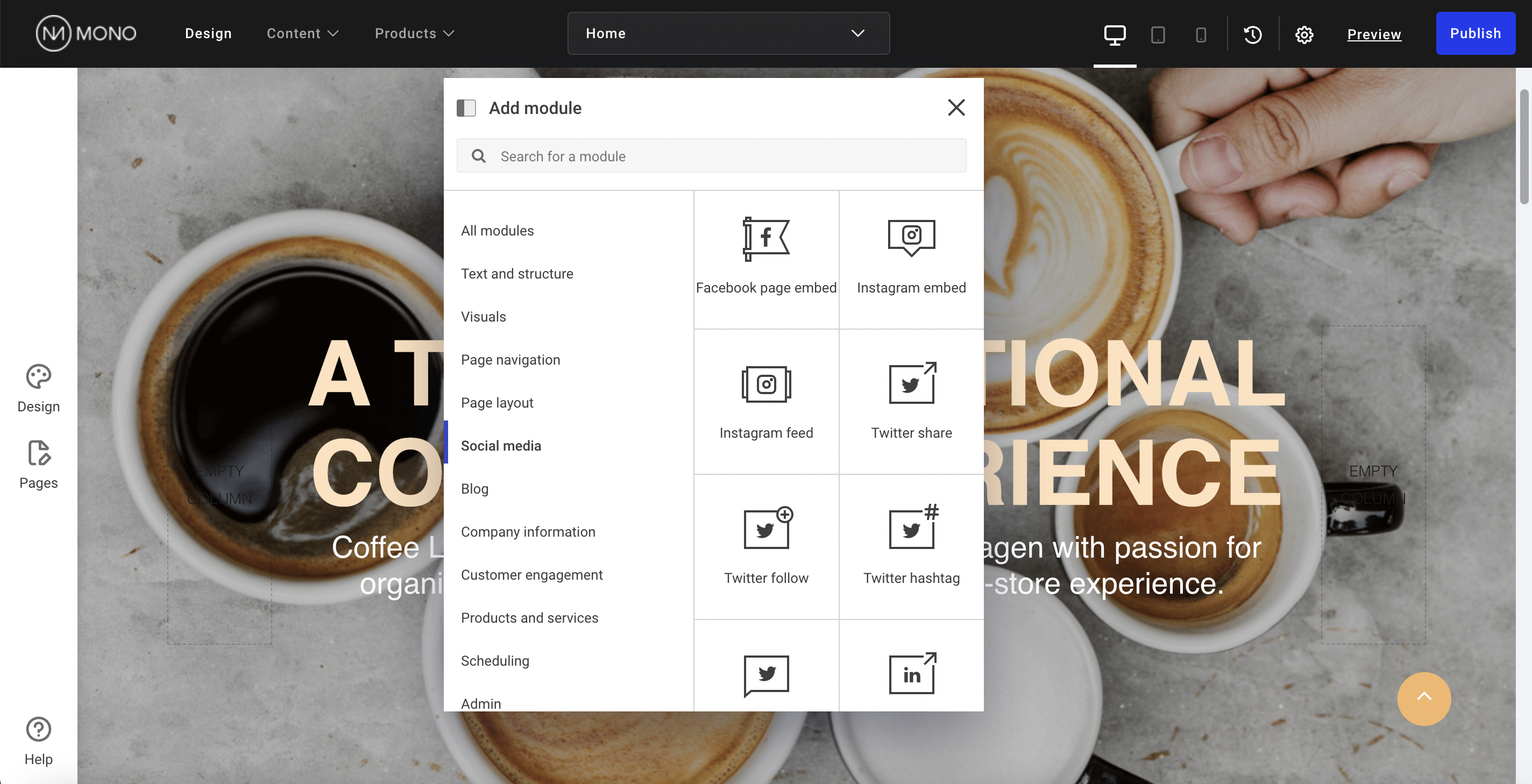 Hover the module and click on Content or Design on the dropdown to edit your Instagram embed module.
Content
Instagram post URL: add the short URL of the Instagram post - either picture or video - you wish to display on the module. The format of the URL should look like this: https://www.instagram.com/p/xxxxxxxx
Show caption text: tick this option if you wish to display both the post and the accompanying description.
Design
The Design section is where you change the background, border, and spacing of your Instagram embed module. For more information on styling, please refer to our styling guide.