Use the Autospacer module to adjust the position and appearance of other modules. You can add an Autospacer module by selecting Autospacer under the category Page layout in the Add module overlay.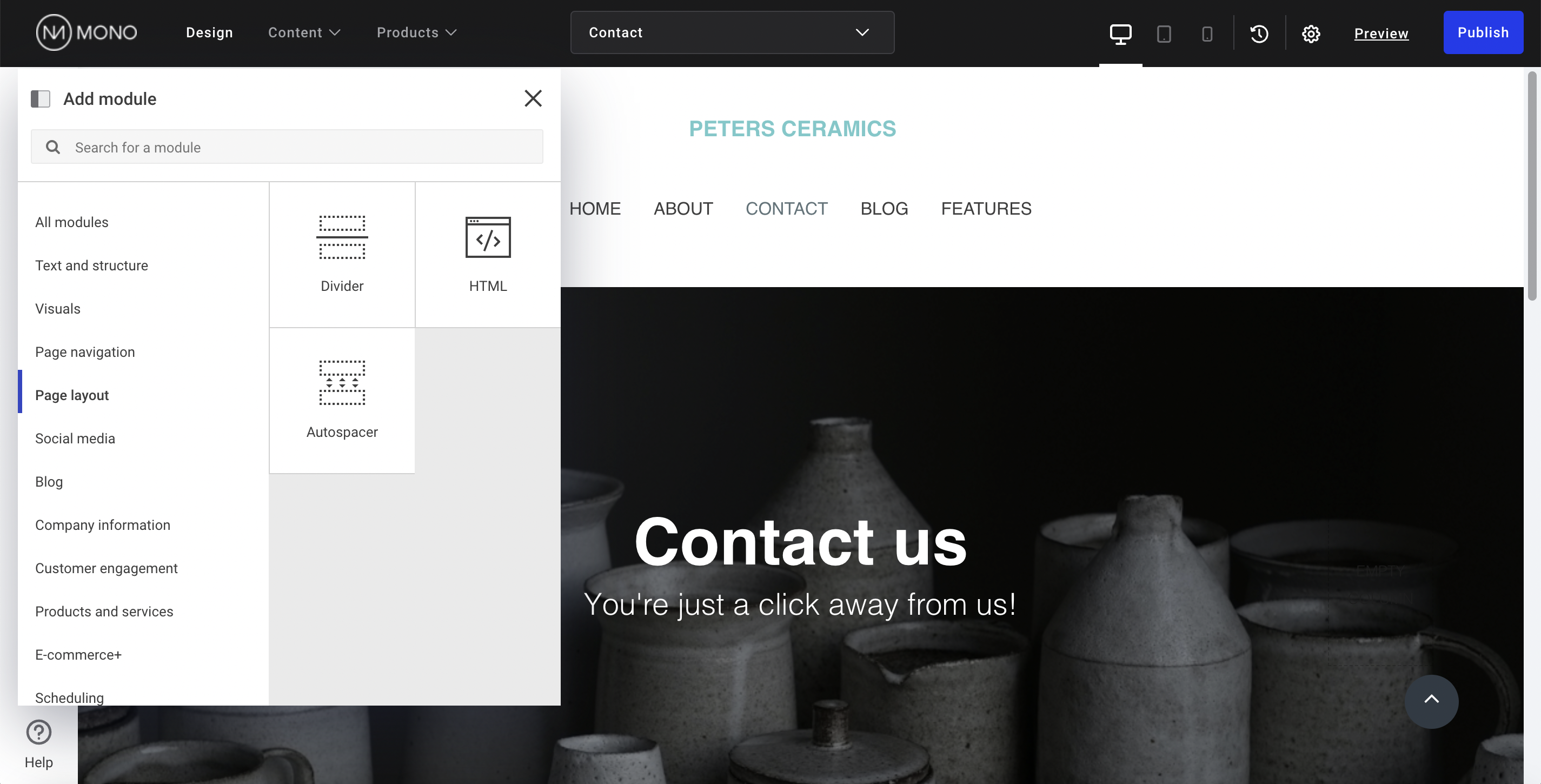 The module automatically adds spacing between neighboring modules to help align them correctly. It is not possible to edit the Autospacer module settings or design.
How to use autospacing
Use autospacing to push modules to the bottom of a column, align modules within different columns, or center a module within its column.