Adding a Scroll to top icon on your website enables visitors to quickly get back up to the top of a page no matter where on the page they are currently browsing.

Add a scroll to top icon
To add a Scroll to top icon on your website, expand the Design menu and select Base elements > Scroll icon.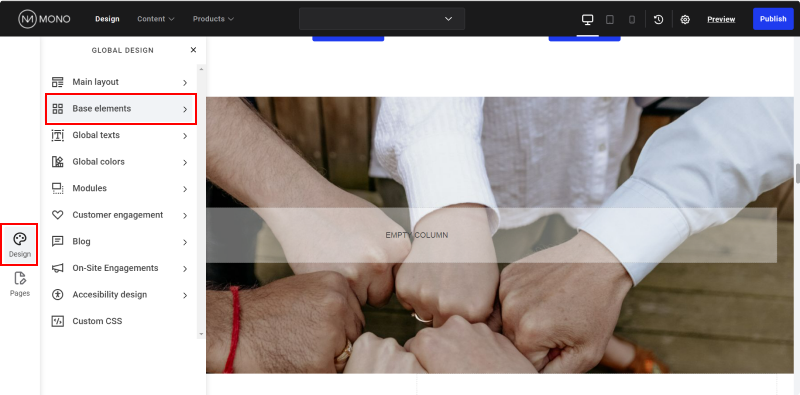 On the overlay, toggle Enable scroll icon (go to top).
Style your scroll to top icon
After you've added the icon, select where you want it to be positioned on the screen (top left, top right, bottom left, bottom right).
You can also define the size of the icon either by dragging on the Width and Height sliders or inputting a custom pixel number in the fields.
Finally, you can style background, border and spacing on the icon. Read more in our dedicated styling guide.