The Product Catalog will launch and become available to everyone on the 28th of June 2022.
It will eventually replace Mono E-commerce but both will be available for the transition period.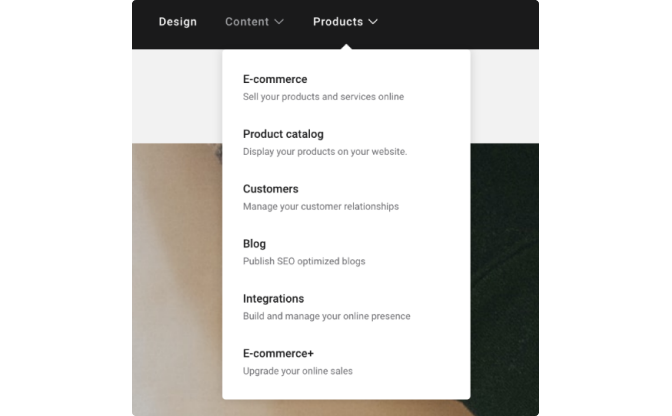 What is the purpose of the Product Catalog?
The Product Catalog will replace Mono E-commerce as a freely available option to organise product listings – but without e-commerce functionality such as adding to cart and receiving payment.
After the Product Catalog launches next week, it won't be possible to add Mono E-commerce modules anymore. For those with a free subscription, the Mono E-commerce modules will be replaced by Product Catalog modules the first time you edit and save them. You will see the below pop-up when you edit the module to confirm this step.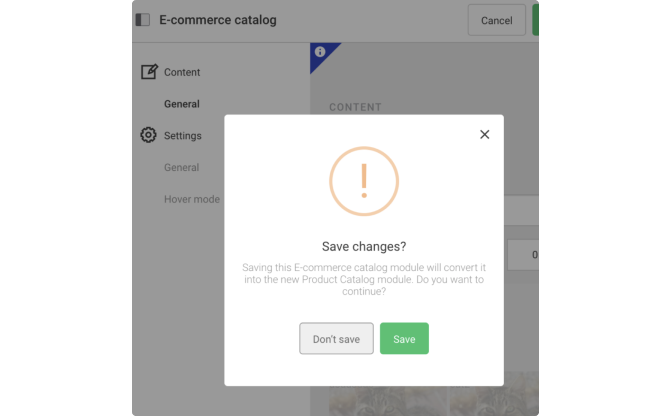 What is the difference between the Product Catalog and Mono E-commerce?
The Product Catalog will have the same functionality and appearance as Mono E-commerce. However, it will not include payments, shipping or adding to cart. Those functionalities will only be part of Mono E-commerce Plus.
Can you use the Product Catalog to set up a webshop?
The Product Catalog can be used to list products. However, it cannot be used to set up a complete webshop with checkout. For this, you need Mono E-commerce Plus.
The Product Catalog is designed to help you display and manage your products, while Mono E-Commerce Plus handles the business side of your shop.
If you haven't yet made the switch to Mono E-Commerce Plus, we highly recommend that you do so. Powered by Ecwid - one of the leading ecommerce providers worldwide – Mono E-commerce Plus offers advanced features such as integrations with multiple online channels, integrated shipping options, automated inventory and a mobile app. You can read more about it here.
Simply reach out to us if you would like to switch.
If you do not switch to Mono E-commerce Plus, you can still use the Product Catalog to feature your products – just without the option to sell them. The Product Catalog will include the same products that you have added via Mono E-commerce. The module settings will also remain the same. However, if you have set any styling settings for the module in Global Design, you will need to redo those.